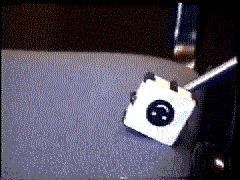 Know-How Licensing Policy
Several steps may be involved in the licensing negotiations. These steps are outlined below.
Mutual Non-Disclosure Agreement
Many of lawyers recommends that customers enter into a mutual non-disclosure agreement. It permits the exchange of all necessary and confidential information needed for both parties to determine their path forward toward a potential license agreement.
License Agreement
The following items are core elements of the license agreement.
1. Initial Fee
An initial license or up-front royalty fee will be negotiated. The initial fee required may be paid on signing or in installments depending upon the circumstances surrounding the license. The initial license fee will not be so large as to stifle interest on the part of potential licensees. The fee depends on the value of the property to the licensee and what profits the licensee can make from licensing the technology. The initial fee may range from a few hundred thousand dollars to several million dollars. Often the up-front payment is in the form of an advance on future royalties.
2. Exclusivity
Exclusive or sole licenses are only granted for a narrowly defined field of use and/or a limited geographic region. The period of exclusivity will be subject to time constraints, performance goals or both. An exclusive license, if granted, may be made subject to a number of constraints such as (but not limited to):
- Exclusivity for a fixed, limited period of time after which the license becomes
non-exclusive;
- Performance goals (if they are not met the license reverts to a non-exclusive); and/or
- Location of business (manufacturing and marketing restricted to a specific geographic area).
3. Royalties
Royalties are a percentage of net sales (gross sales minus costs for taxes, freight, insurance, etc.) with a minimum annual payment. Royalty rates vary tremendously among products and markets. A minimum royalty payment may be required and ensures the licensor will make an honest effort to bring the product to market within a reasonable time frame and to promote sales of the product. In determining running royalties, it will be taken into account that the bulk of income earned from licensing technology is from royalties and not initial licensing fees. The factors upon which a running royalty will be based are:
- Industry norms for royalties on similar technology;
- The contribution of the licensed technology to the final product;
- Whether the licensed technology is "enabling;" that is, would a product exist
without the technology;
- Whether the license is exclusive or non-exclusive; and
- Whether the product is manufactured or the process carried out in the Your country or worldwide.
4. Term
The term of the agreement is how long this licensing arrangement remains in force and how long royalties are paid. Many companies prefer the agreement to last the length of the life of the intellectual property, usually 17-20 years or less depending on when the IP was issued. Others prefer a shorter term with option for renewal each year thereafter.